My university's Computer Science society recently ran a 24 hour game jam with the theme of "Time". I worked on a game in Phaser with a team of 3 others and then when I got frustrated with JavaScript would work an hour on
Falcon Land
in LOVE!

This game doesn't fit the theme at all, but one of the modifiers was "Elon Musk" and there's a timer, so, it sort of does. A little. Or not at all.
Story
In the not so distant future Elon Musk seeks funds to colonise Mars... who else to turn to but businessman and (former?) President Donald Trump!
"US government will funding of you if return Roadster to earth!"
says he. And Elon accepts.
Gameplay
Move the mouse to control a Falcon. The lower the falcon is the more velocity it gains and the higher it is on the screen the more velocity it loses (you can only return to 1/3 your current highest velocity). You must hit the landing pad in the center of the landing zone at a speed slower than 1500mph or you'll
explode!
Screenshots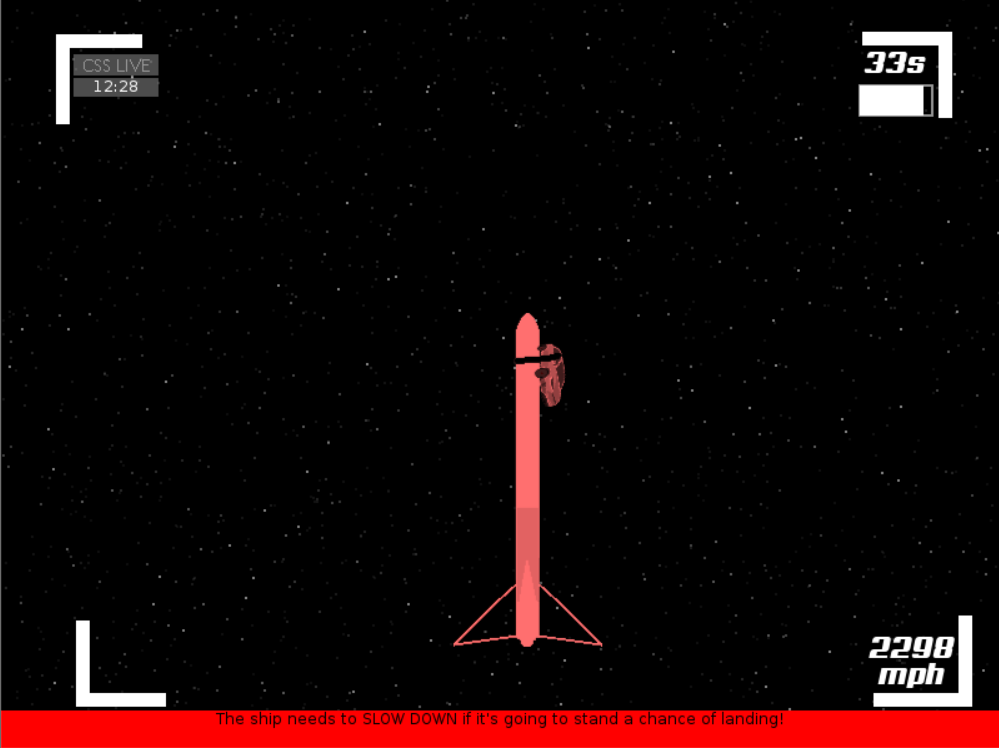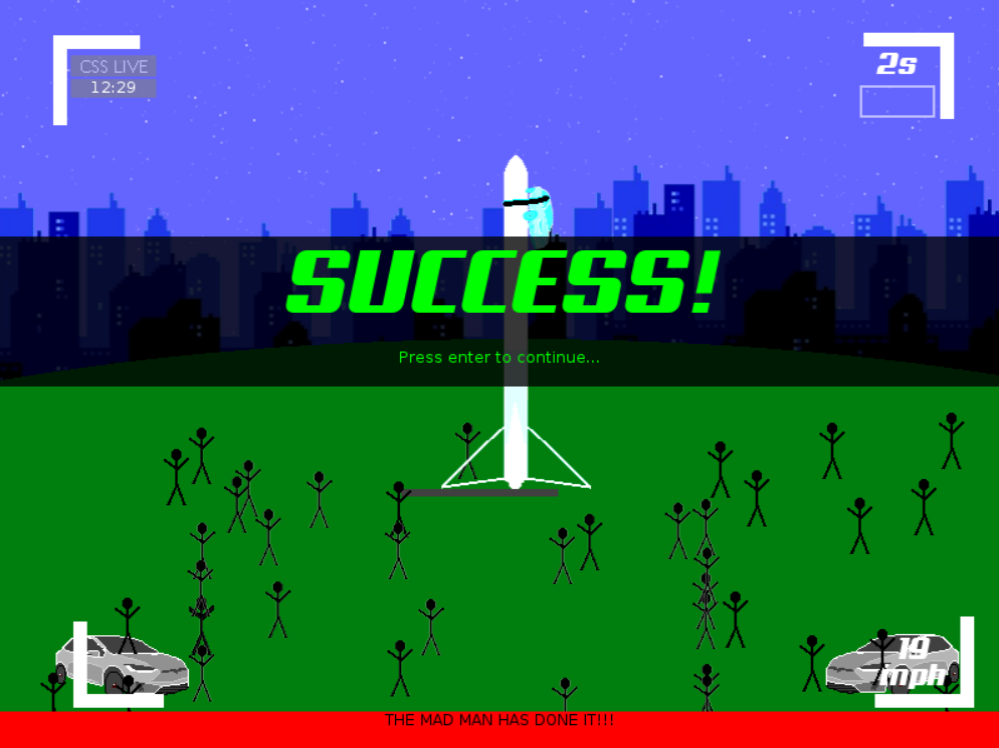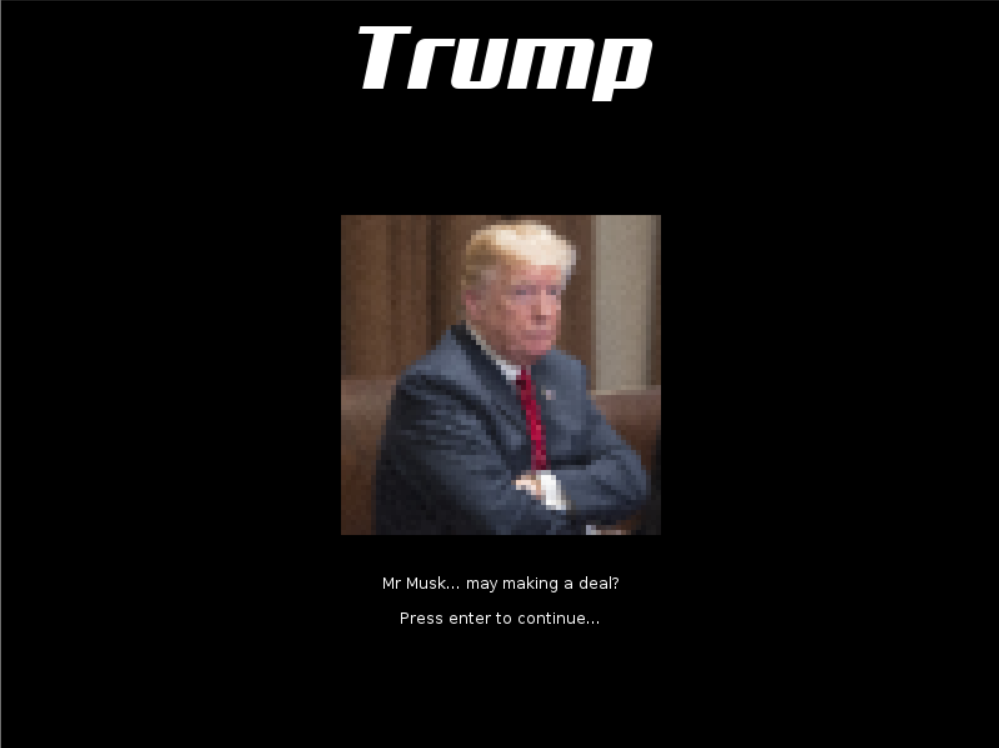 Questions asked during presentation
One of my other project team mates:
How did you find the time to work on two games at once?
Answer:
Because I'm that amazing, obviously.
One of the voice actors:
When do I get paid?
Answer:
When I do, so, never.
Download
LOVE file: Windows:
https://pebsie.itch.io/falcon-land