Audio Tree
A rythym puzzle game, where you create your own music and solve puzzles. Using a synthesizer (modified MÖAN by vrld) and the LÖVE engine by creating epic trees where every leaf is a note!
Planned Features:
Challenge mode, where you piece songs and tunes back together by ear.
Sandbox, let your creativity run wild with the entire synthesizer at your fingertips and the ability to export your creations as levels to send to your friends.
I'll keep this thread upto date with the latest news and updates from the Indiedb page,
http://www.indiedb.com/games/atree
Articles:
June,9th,2012:
An article some news and a bunch of virtual deer.
May,18th,2012:
Progress is snail-like!
Apr,25th,2012:
Developing value and reducing tedium.
Apr,17th,2012:
Hello and thankyou for noticing my game.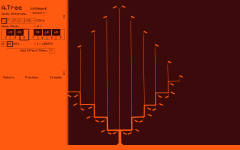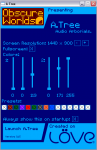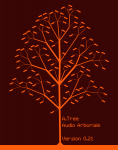 ABANDON VERSION:
This is the last development version before I abandoned the project, it's bundled together with a few other finished and prototype projects in my OW_HUB launcher.
Contains a bunch of features that were never explained by tooltips like middlemouse to change tool and pitch and volume adjusting with both mousewheel and left and right mouse, any pitch below 0 is invalid and will be nullified.
Download and enjoy!