I've been working on a certain small project (which I will post once it is complete) that requires two semi-transparent images to overlap.
The two images, as they are in fact exactly the same, should blend with each other evenly and equally. However, I'm getting some strange behaviour in which the second image to be drawn appears slightly brighter and overpowers the first. As I am first drawing to a framebuffer, might it have something to do with framebuffers?
The question is, does anyone know how to fix it or what might be causing it?
This picture shows the images being drawn, first the bottom-right one, and then the top-left one. As can be seen, the second seems to overpower the first.
The inset shows the same behaviour when the order is reversed - now the bottom-right image (being the second) seems to overpower the top-left one.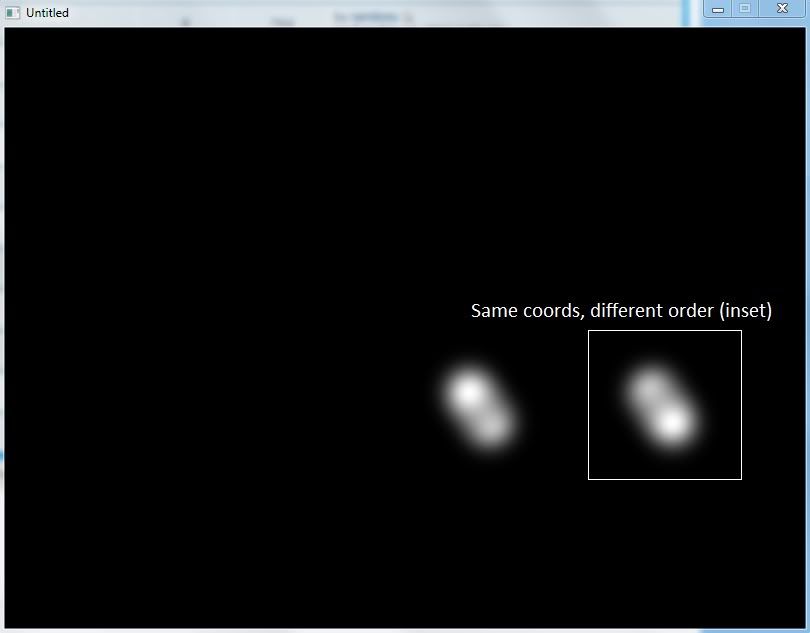 .love file supplied for demonstration - just swap the order of the two draws around.