EDIT: I just realised that the game is performing in a highly suspect way on my pc - worse than these "glitches" show. Does this require love 0.8.0?
Otherwise, something is causing havoc with how it runs for me. Anyway, these are the supposed glitches I found:

Glitch Time:
Found a bug where you can get stuck in a normal block (not the moving ones). Seems to be something along the lines of:
1: Stand in the one-space-wide gap between two blocks. Move left until you cannot move any further. Now move right. Teleports into the block.
2: Holding 'jump' and 'right' as you fall towards the top-left corner/side of a block. You then get teleported into the block.
3: Jumping up on the left side of a block, then pressing right. Again, teleported into the block.
4: On the 'jumping' level, pressing 'right' immediately after spawning teleported me into the block on the right.
All of these were sometimes not replicable for unknown reasons. Maybe need the x position to be a multiple of something?
A few screenshots of the glitch: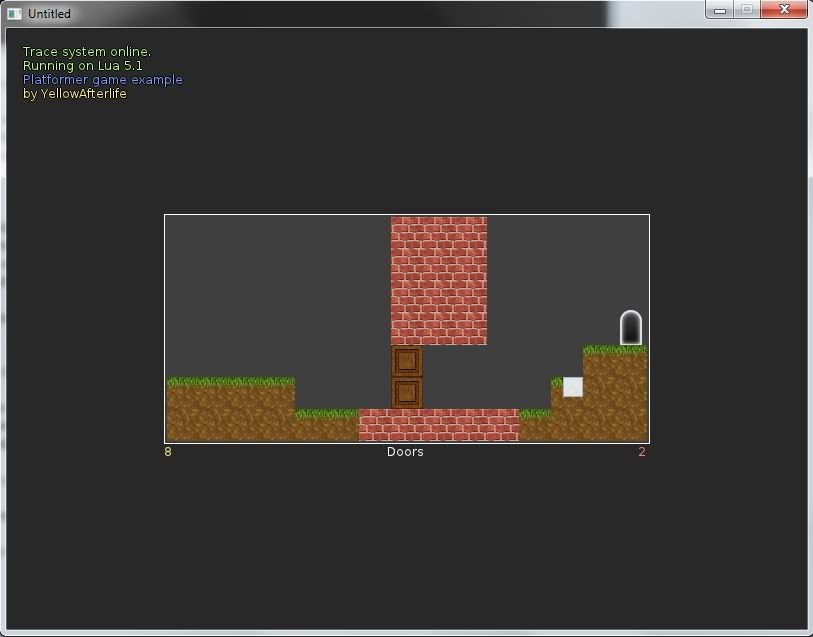 (Couldn't seem to replicate that one after a while - dunno why.)