0.10.2
| | | |
| --- | --- | --- |
| | The information on this page may not be accurate or up to date due to the information pertaining to a version that is currently in development. |   |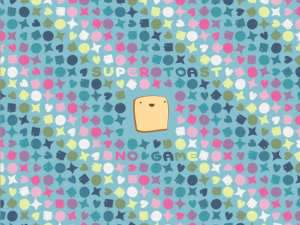 The codename for LÖVE 0.10.2 is Super Toast. It is currently not released.
Changes from 0.10.1
Additions
Deprecations
Fixes
Fixed love on iOS 6.
Fixed os.execute always returning -1 on Linux.
Fixed the love.lowmemory callback to call collectgarbage() after the callback has fired, instead of before.
Fixed a hang at the end of video playback with some video files.
Fixed the video decoding thread to not do any work when there are no videos to decode.
Fixed love.graphics.newVideo(file) to no longer error if love.audio is disabled.
Fixed a rare bug in Source:play for streaming Sources if the associated OpenAL source object was previously used for a static Source.
Fixed corrupted Font glyphs in rare cases.
Fixed stencils inside Canvases on some OpenGL ES 2 devices.
Fixed an OpenGL error in OpenGL ES 3 when multiple render targets are used.
Fixed love.window.setMode crashing when called with a Canvas active.
Fixed gamma correction of ImageFonts and BMFonts with colored images.
Fixed the default shader improperly applying gamma correction to per-vertex colors when gamma correction is requested but not supported on OpenGL ES.
Fixed text coloring breaking because of an empty string.
Fixed large burst of particles when dramatically increasing the emission rate of a ParticleSystem.
Fixed SpriteBatch:setBufferSize to keep old sprite data if it can fit.
Fixed MouseJoint:getBodies unconditionally erroring.
Fixed memory leak in Text:set.
Fixed incorrect kerning caused by using kerning information for the wrong character in some fonts.
Other changes
Improved performance of Channel methods by roughly 2x in many cases.
Improved performance of Shader:send when small numbers of arguments are given.
Updated love.filesystem.mount to accept a DroppedFile as the first parameter.
Updated Shader:send to do type and argument checking based on the specified uniform variable's information instead of the arguments to the function.
Updated Shader:send to accept a flat table for matrix uniforms.