So I've waited a bit too long to post here. I've made this project for the 2021 Secret Santa Game Jam, but decided to expand later on. I've actually released it 100% on March 26th, but today I've just finished the "free DLC remix levels" that you unlock after beating the game once.
It was inspired by some 2D platformer classics, and some abstract ideas I had. Each stage is made of 2 level sections and a boss at the end.
The lore:
In a distant universe, where the Cyber Space is the true reality, Space Pirates reign over the world. The Cyber Storm, the most famous and rich space pirates ever have just gotten hold of the planet's core, and now are threatening the entire world!
But there exists hope... You, Edge, former pirate of the Cyber Storm, decided to go against them and protect the planet... alone.
The game features:
- 4 basic levels, and 1 final level
- 5 different bosses
- 4 different upgrades for the main character, Edge
- 1 unlockable character and hard-mode level layouts based on his abilities
- MIDI based OST and secret alternate 8 bit OST
- Gamepad support, with type A and type B button input
- Keyboard remapping with F1, and reset to default with F5
- Each stage has also a timed challenge and a no-damage challenge!
Game page:
https://thiago-avidos.itch.io/cyber-storm-edge
Screenshots: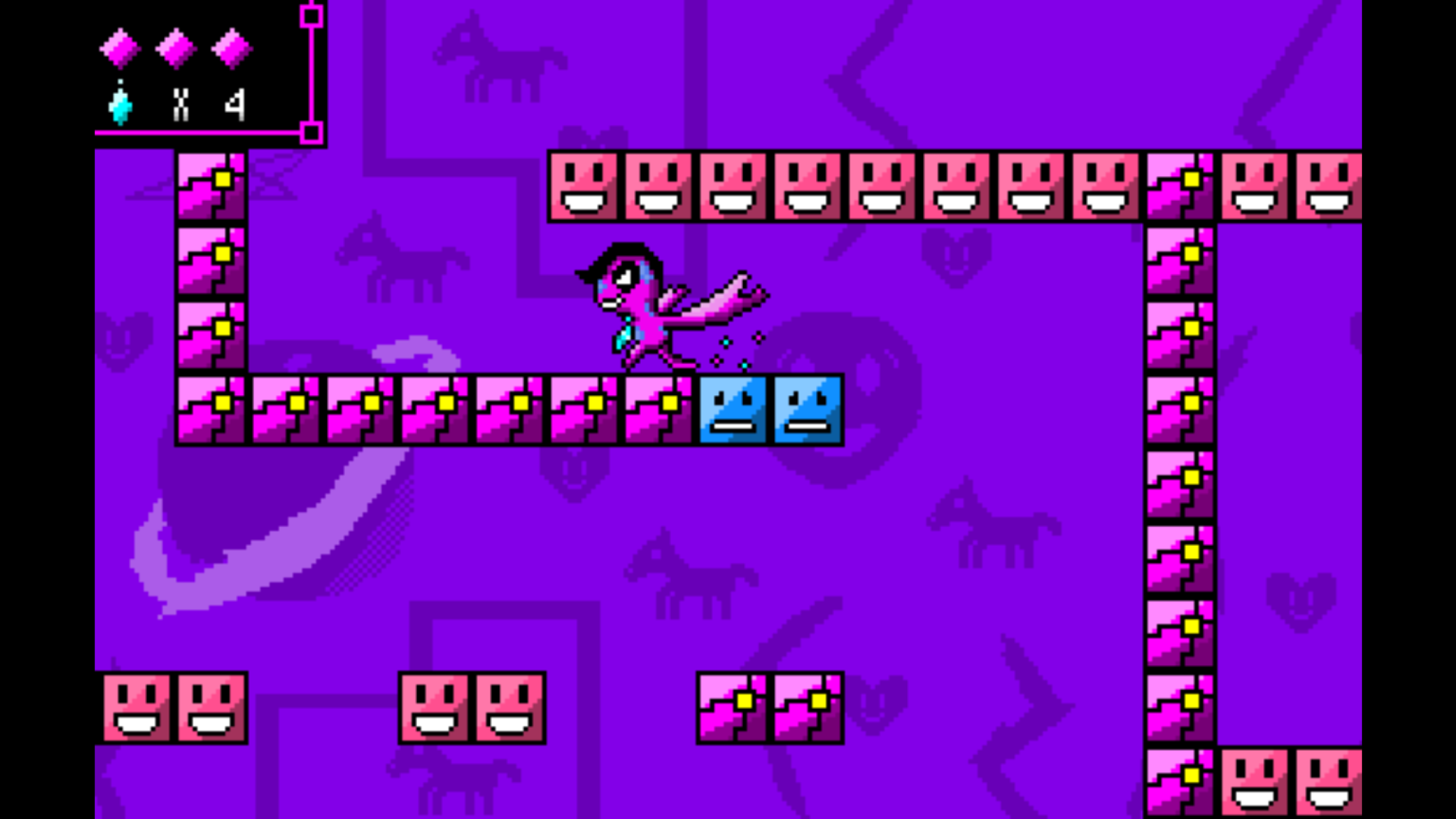 a lava stage: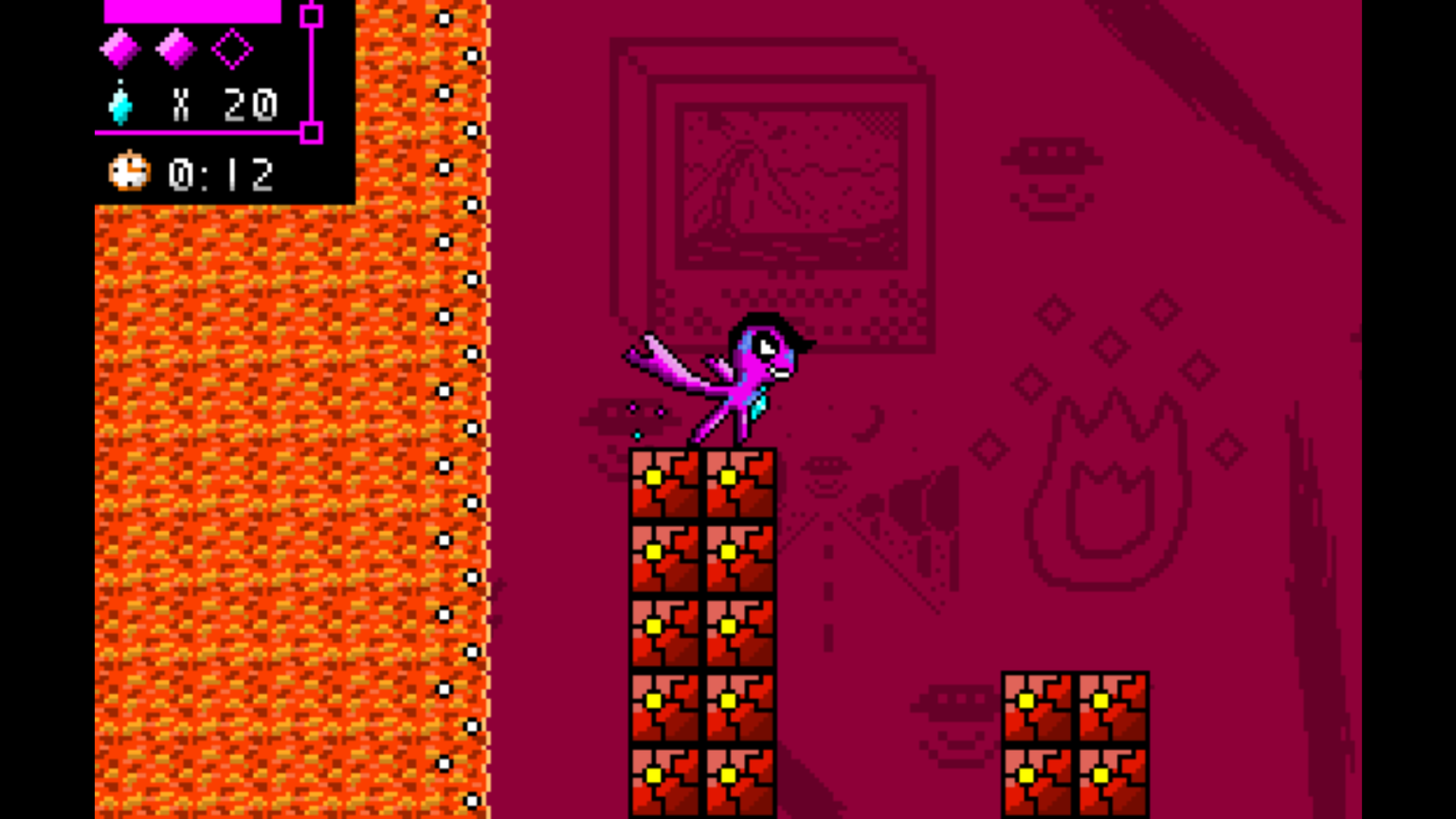 sand stage: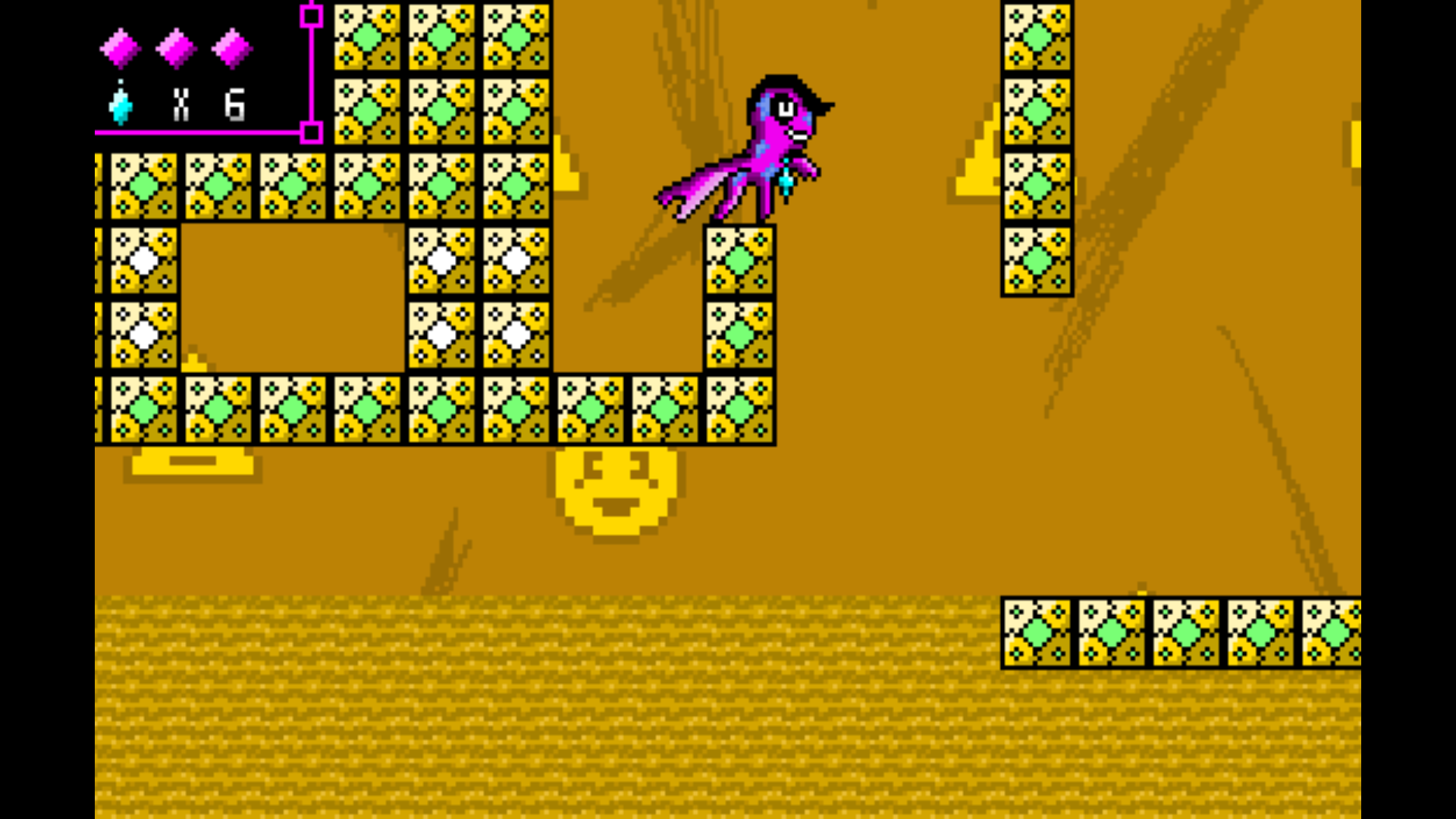 Game page:
https://thiago-avidos.itch.io/cyber-storm-edge