I'm working on a game where the player controls a robot.
The robot consists of interchangable parts. in this case the head, body, legs, right arm, left arm. Here's the results so far: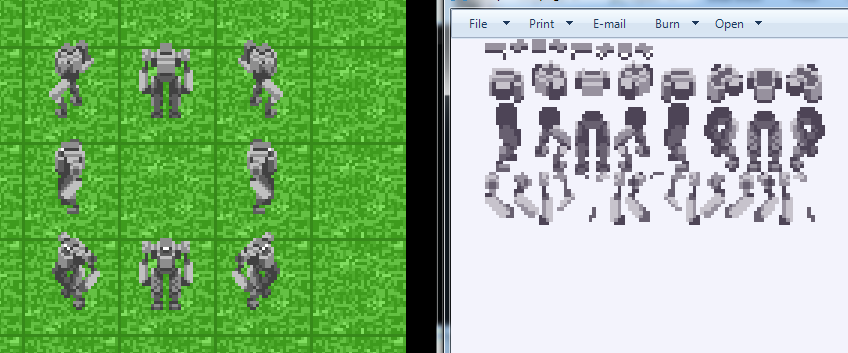 on the left is in-game, and on the right is the spritesheet with the robot in pieces.
Currently reading values off a csv to get the proper heights, widths, and offset the individual sprites should be in to create the robot.
next hurdle will be animating the composite sprite, although that is more art heavy than scripting heavy