We made a game with LOVE for the GMTK game jam:
https://teamwintergreen.itch.io/filament
There's a single axis of control: you zip along a curved path, avoiding obstacles. 11 levels to try.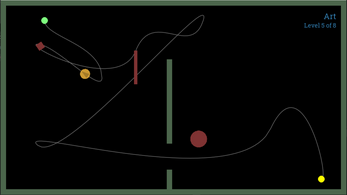 Looks like there are also a bunch of other LOVE games:
You don't have to be in the jam to play and rate games, so go try them out!