Ah, it would seem that in my previous post I neglected to mention that the place I linked to is, in fact, not my actual location. I am in fact located roughly 37-42ish miles south of Madison, Wisconsin, USA, just above a small little town which everybody mispronounces when attempting to speak its name.
Also Google Maps is quite wrong in how far away I am from Belgium, it is indeed 4,107 miles from here.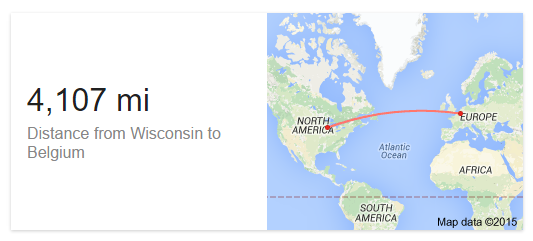 I do wonder what it would be like to live in Belgium though.

EDIT: Oh duh I completely forgot there is a town called Belgium in my state.

In my defense I have only lived here five years.