Hey guys,
My game
HumanTECH
got 7th place in ludum dare 24!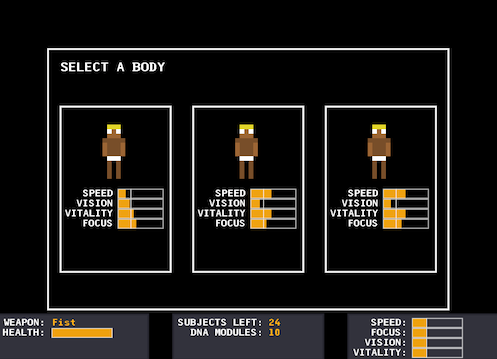 Download for
win32
,
win64
,
osx
,
LOVE file
Github
It's an action-adventure exploration based game with a sort-of SciFi setting. Here's
the original ludum dare post
Controls: WASD for movement, IJKL for attack, tab to switch weapons.
The audio bug on OSX can get ugly with this game, after about 20 minutes I notice some lag or missing sound/music altogether. I haven't seen it crash the game outright, though. Thanks to some peeps in IRC like josefnpat for helping testing that stuff.
I'm still working my way through all the other LOVE games for LD24