Snap (new)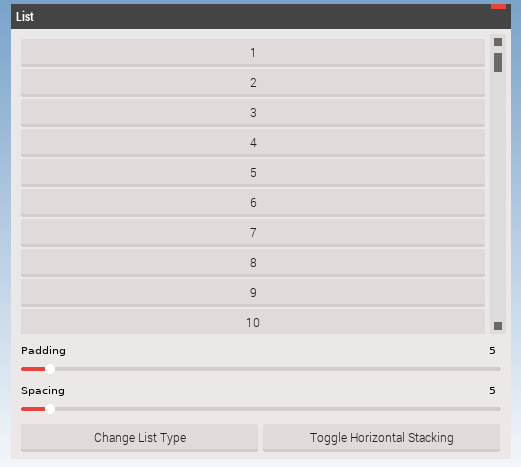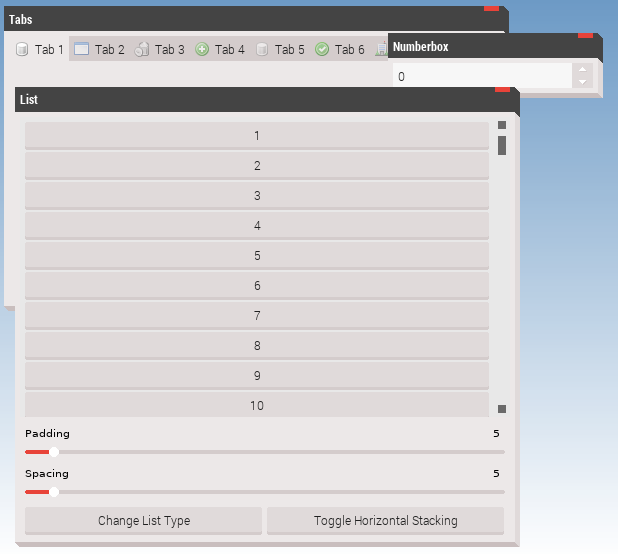 My first light and third ever Loveframes theme. Flat, modern, light. Has a fancy, minimalistic close button and pushable buttons. The best theme I've ever made. 3d borders, as visible on screenshot #2, are optional and configurable in skin.lua.
Github repo
·
Download (zipball)
Dark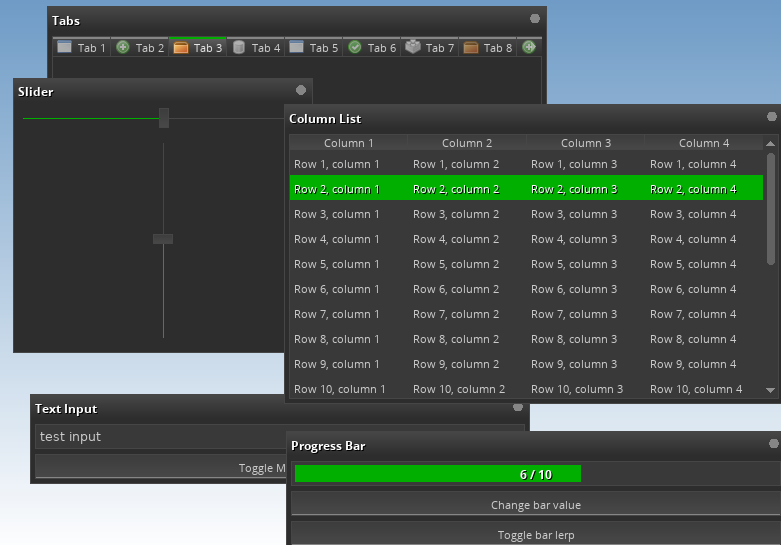 My second dark Loveframes theme. Uses my lib,
color.lua
, which allows you to easily tweak colors. Not really working as intended though...
Github repo
·
Download (zipball)
Gray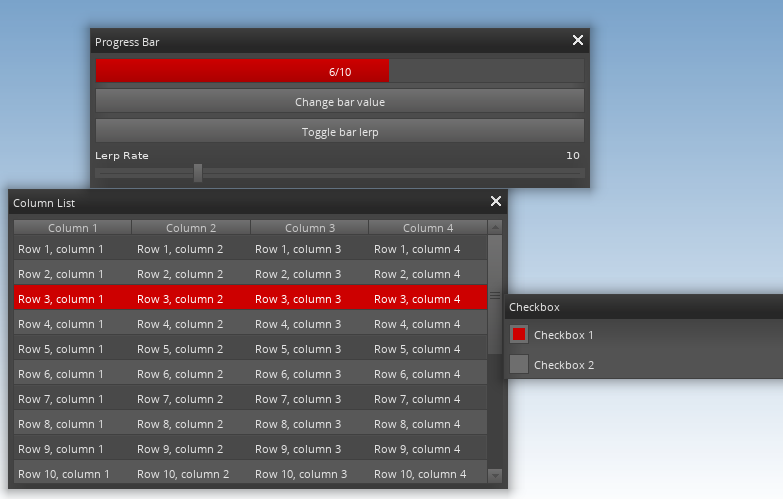 The first Loveframes theme I've ever made. Has fancy shadows and really, really ugly code. It is very outdated, so don't expect it to work with latest Loveframes features. It was made for Loveframes 0.9.5.12.
Github repo
·
Download (zipball)
Installation
Installation is simple, clone the repo into a folder named as the skin, inside your Loveframes skin directory. Alternatively, when downloading a zipball, move the folder from inside the zip to skin directory, and rename to name of the theme.
License
Gray is licensed under
CC BY 3.0
, the rest (Snap and Dark) are licensed under
MIT License
(same as LOVE uses).
If you're going to use any of my themes, I'd appreciate if you could post where are you going to use it. Thanks