11.4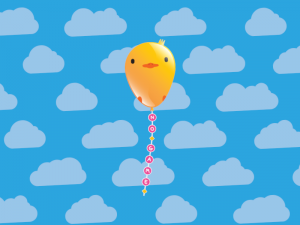 The codename for LÖVE 11.4 is Mysterious Mysteries. It is currently not released.
Changes from 11.3
Additions
Added native Apple Silicon (arm64) support on macOS.
Added Body:getLocalPoints.
Added Font:getKerning.
Added support for r16, rg16, and rgba16 pixel formats in Canvases.
Added Shader:send(name, matrixlayout, data, ...) variant, whose argument order is more consistent than Shader:send(name, data, matrixlayout, ...).
Other Changes
Changed love.timer.getTime to start at 0 when the module is first loaded.
Changed certain out-of-Lua-memory situations to show a message box instead of instantly crashing.
Fixes
Fixed build-time compatibility with Lua 5.4.
Fixed code compatibility with math.mod and string.gfind when LuaJIT 2.1 is used.
Fixed errors on some systems related to > 53 bit pointer addresses, when recent versions of LuaJIT 2.1 are used.
Fixed drag-and-drop to open a love game on macOS causing love.event.quit("restart") to fail.
Fixed fused macOS apps opening other love games when drag-and-drop is used (if the fused app hasn't already removed .love files from recognized document types).
Fixed File:isEOF when called on a dropped file.
Fixed support for > 2GB dropped files on desktops.
Fixed love.physics meter scale value persisting after love.event.quit("restart").
Fixed audio to resume properly after interruption on iOS.
Fixed love.graphics.newVideo to error instead of crash when an invalid video file is given.
Fixed initial window creation to set the window's title during creation instead of after.
Fixed the window's screen position when exiting fullscreen via love.window.setFullscreen.
Fixed love.displayrotated being given a boolean instead of an enum string.
Fixed memory corruption and a crash when drawing smooth lines.
Fixed a crash in Canvas:newImageData when the pixel format's pixel byte size multiplied by its width isn't a multiple of 4.
Fixed love.graphics.newVolumeImage when explicit mipmaps are provided.
Fixed freezes and crashes in automatic batching when an AMD GPU is used.
Fixed love.graphics.print and Image:replacePixels on more AMD/ATI GPUs.
Fixed Font:setFallbacks to account for different DPI scales in each fallback font.
Fixed Font:getWrap to not remove trailing newlines.
Fixed Text:getWidth when the Text's string only contains spaces.
Fixed a crash with some Intel graphics drivers on Linux.
Fixed a hang with some Intel graphics drivers on Windows, by preventing gamma correct rendering on affected systems.
Fixed a crash with some Intel graphics drivers on Windows when mipmapped Canvases are used.
Fixed texture memory reported by love.graphics.getStats when a volume or array Canvas is created.
Fixed DXT1 textures which use 1 bit alpha-cutout.
Fixed rare issues where textures were not sent to shaders correctly.
Fixed Shader:send(name, data, matrixlayout, ...).
Fixed quad offsets in ParticleSystems when ParticleSystem:setOffset is not used.
Fixed rounded rectangles breaking if the rx or ry parameters are negative.
Fixed rounded rectangle automatic points calculation when rx or ry are more than half the rectangle's size.
Fixed source code compilation on Xcode 12+.
Fixed source code compilation on Linux systems that don't provide posix_spawn APIs.