Hi everyone
On Android, if I set t.fullscreen = true in love.conf 3 things happen:
1. Safe area disappears
2. The soft buttons disappear
3. The navigation bar disappears
I would like to have only the first and the third ones.
So I've decided to keep t.fullscreen = false, then I've modified SDLActivity.java to hide the navigation bar, but I can't find a way to disable the safe area.
In particular, I would like to switch from this behaviour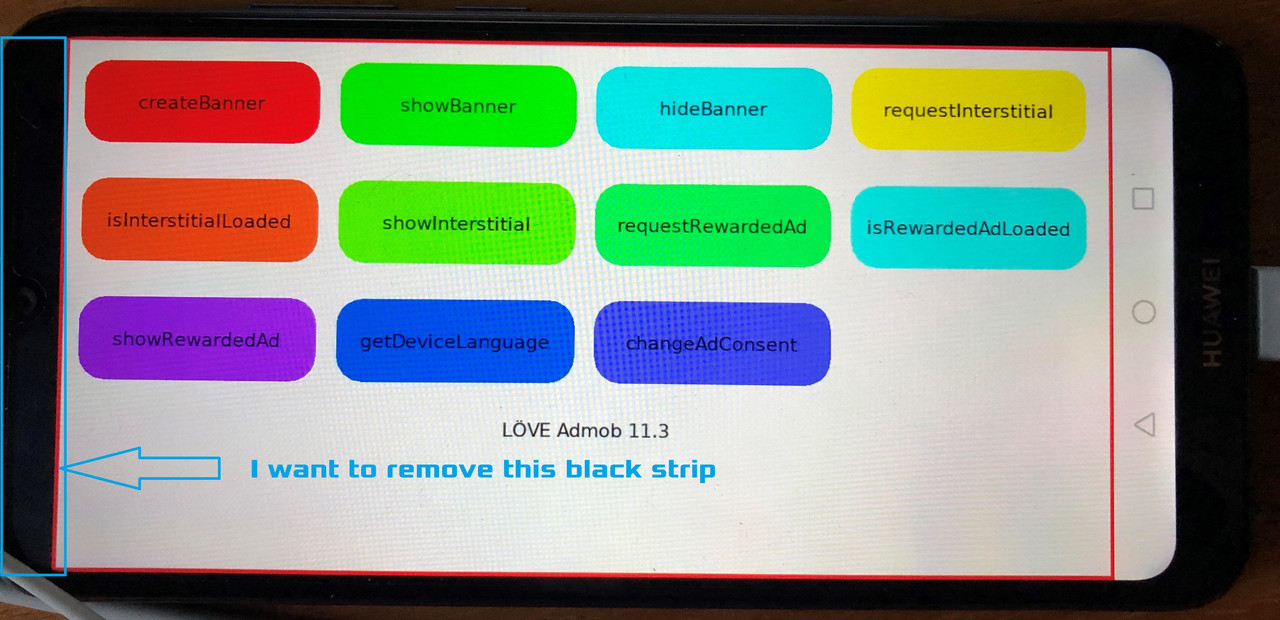 to this one.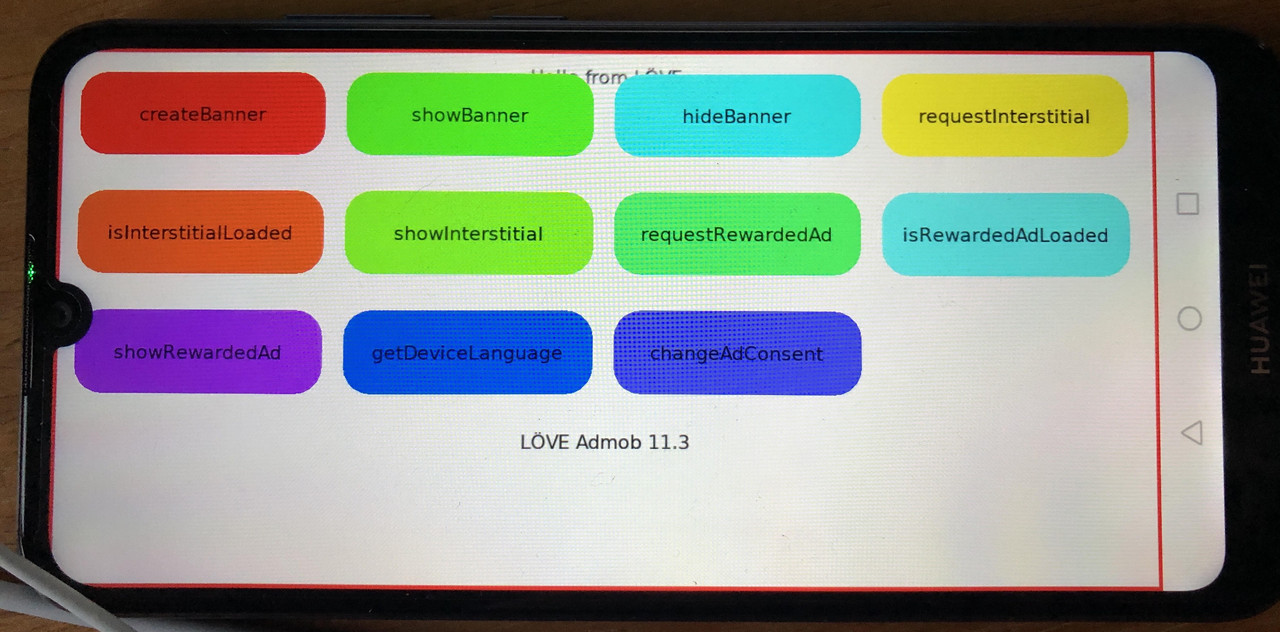 This issue there is only with Löve 11.3, as with Löve 11.2 I didn't have the safe area.
Thank you