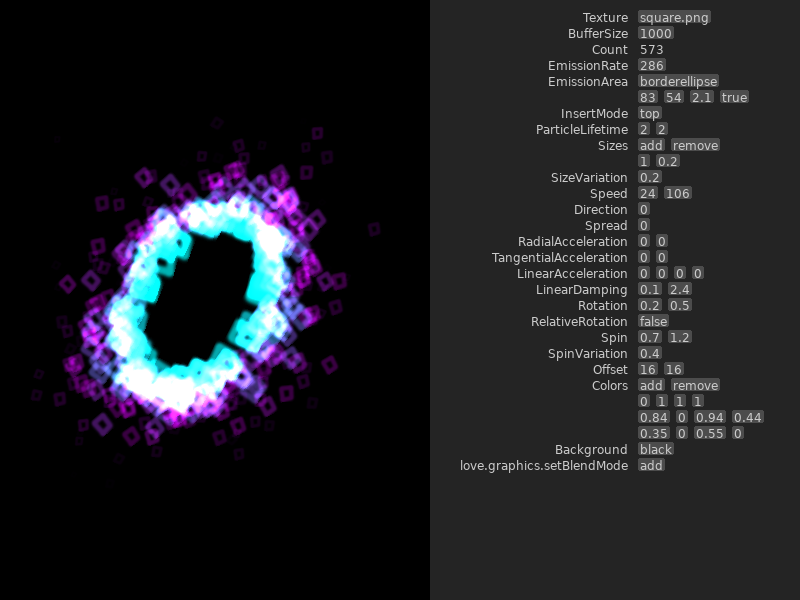 This is for LOVE 0.11.0 (nightly build).
This is a simple playground for learning about LOVE's particle system. It's not a proper particle system editor, which would include support for quads, emitter lifetimes, multiple particle systems, loading/saving, etc.
Click in the space on the left to change the emitter position.
Click and drag horizontally to change the value of numbers, and right click to set to 0.
Drop an image file onto the window to use it for the particle texture.
https://github.com/santoslove/particle- ... playground