Hot Particles
is a new particle editor for LÖVE. I tried making it one snap spicier than the existing particle editors I've seen around the forums.
Main features:
Layer multiple particle systems
Pixel art mode
Animation editor
Save/load projects and textures in any folder
Export Lua or any custom format, to files or clipboard
Lots of sliders!
Other features:
Undo/redo
Automatic buffer size calculation
"Kick-start" continuous particle systems
Fast-forward/slowdown time
Shader functionality
Recent files list
File browser
Copy/paste
Custom background images
Download .exe, .app or .love from GitHub
See example projects
See the README that comes with the program for more information.
Screenshots: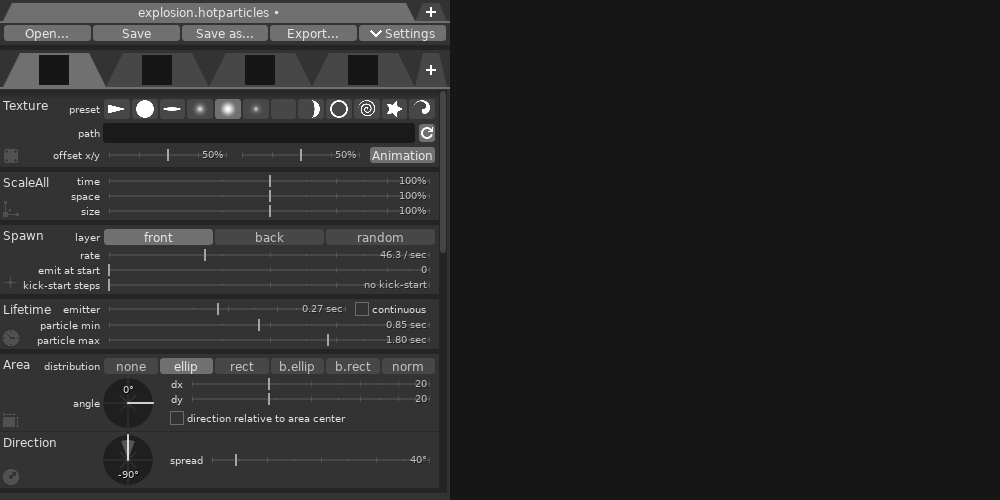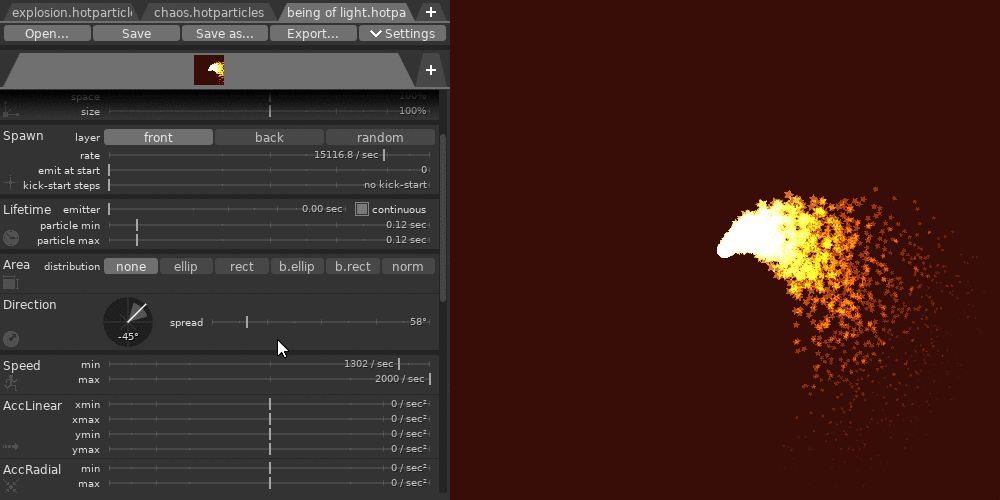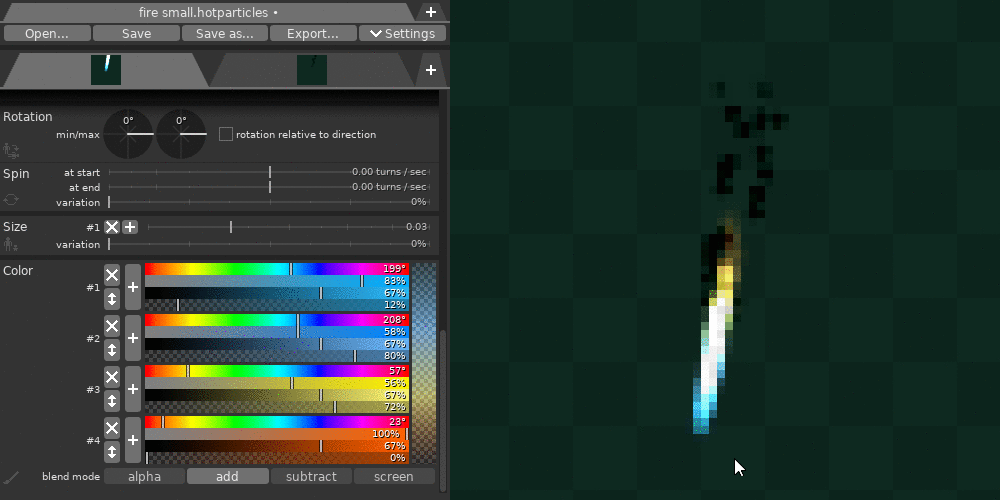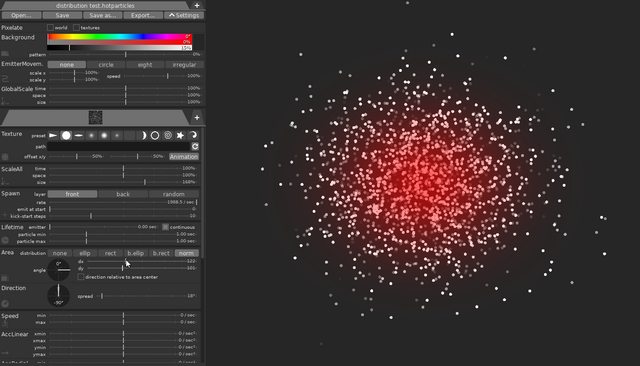 Notes:
If there are any issues, please report them in this thread or on GitHub. I'm open to feature suggestions too.